LOS ANGELES—During a press conference on June 21, Los Angeles District Attorney George Gascón defended his office's 2021 plea deal for the suspect who killed two El Monte police officers last week, calling it an "appropriate" sentence at the time.
"The reality is a when you have the history that this individual had, the outcome was appropriate under the circumstances," Gascón said inside the city's Hall of Justice.
The suspect in the shooting, Justin Flores, 35, who had a criminal history of repeated felony arrests, was given a plea deal last year by Gascón's office that allowed him to avoid prison time for being in possession of a firearm.
On June 14, Flores engaged in a gunfight with two El Monte police officers, killing both. Flores also died at the scene from suicide, according to the county coroner's office.
As a result of the prior plea deal, charges of methamphetamine possession and being a felon in possession of ammunition were dropped, and Flores was placed on two years probation, serving just 20 days in jail.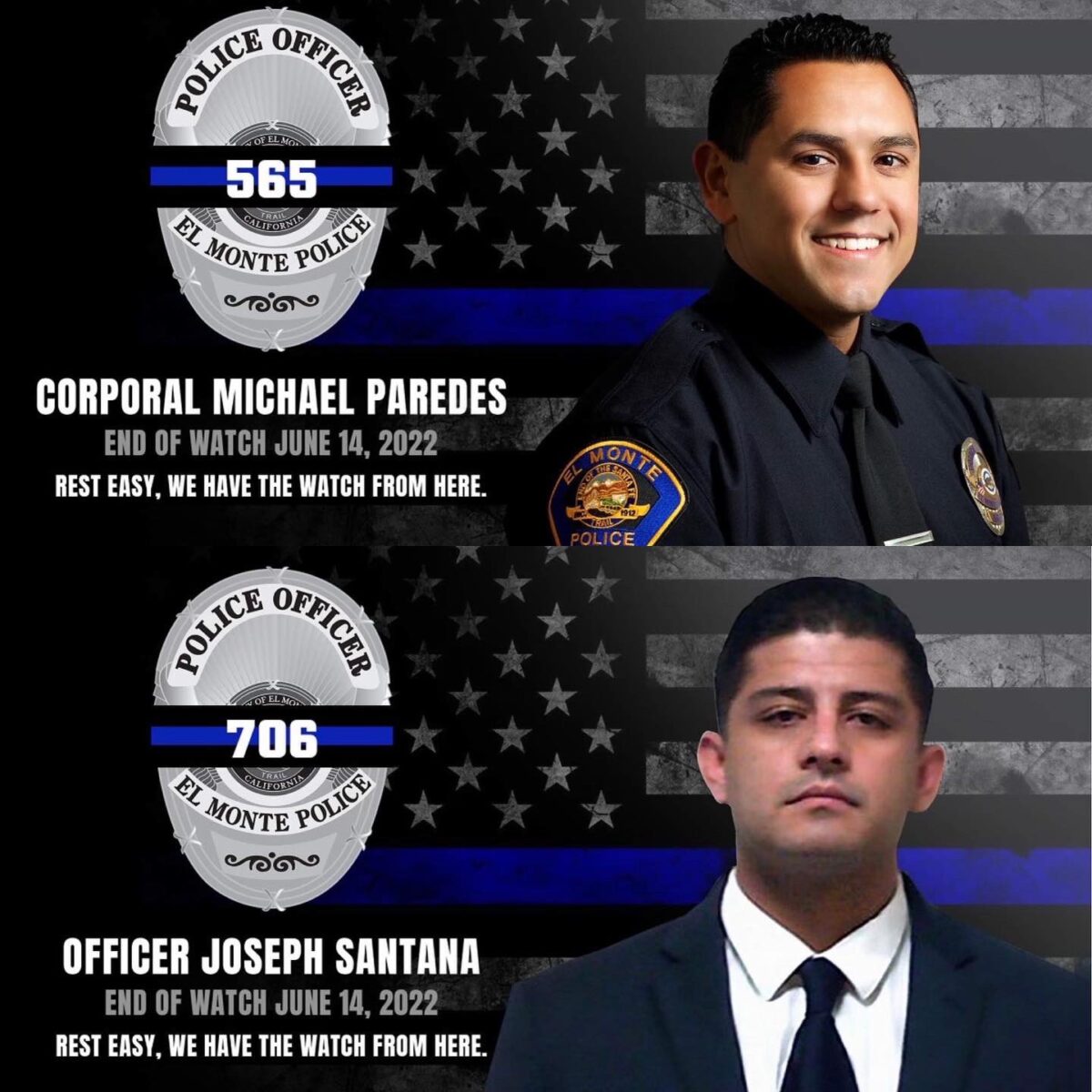 "I blame the death of my son and his partner on Gascón," Olga Garcia, the mother of El Monte Police Officer Joseph Anthony Santana, 31, said during a press conference outside of the El Monte Police Department on June 17.
"Gascón will never know how I feel. Gascón will never know how he destroyed our families. He won't know how his [Santana's] children feel. Crime is so high in California because criminals don't stay in jail long enough. We need to make criminals responsible for their actions. We need law and order," she said.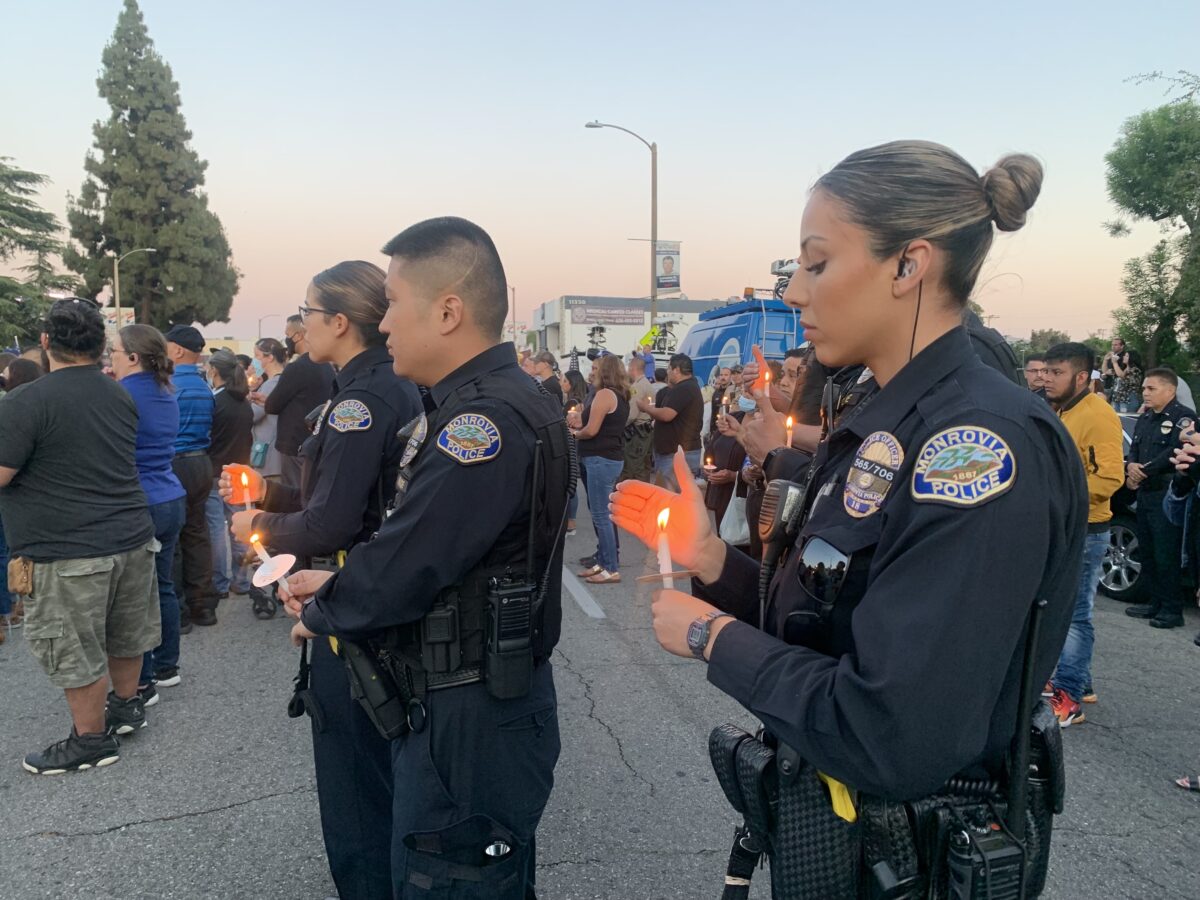 But Gascón, who is facing a recall effort, pushed back against reporters during the press conference who questioned his office's progressive criminal justice reforms that lowered sentences and dropped enhancements for specific crimes.
"Simple possession of a gun is not considered a violent crime," Gascón told reporters. "He was arrested for possession of drugs and possession of a gun, not the use of a gun. Under the circumstances I believe that was an appropriate outcome."
Elected in December 2020 promising to introduce sweeping reforms to the criminal justice system, Gascón has come under fire from critics who say his policies have resulted in an uptick in crime.
More than 34 cities in the county have issued a vote of "no confidence" in Gascón. The recall campaign is also supported by several law enforcement figures, including the Los Angeles Association of Deputy District Attorneys, Los Angeles County Sheriff Alex Villanueva, and the Los Angeles Police Protective League.
The deadline to submit petition signatures to the clerk's office is July 6. The recall has surpassed the needed signatures and is now focused on acquiring 100,000 additional signatures to account for those that will be invalidated during verification.